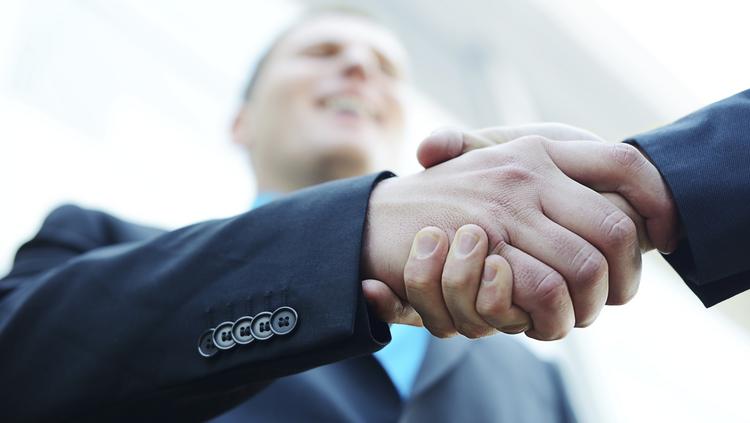 Now please don't be offended by the title and think that I'm acting like Simon the Sorcerer.
Acts 8:18-22 "And when Simon saw that through the laying on of the apostles' hands the Holy Spirit was given, he offered them money, saying, "Give me this power also, that anyone on whom I lay hands may receive the Holy Spirit."
But Peter said to him, "Your money perish with you, because you thought that the gift of God could be purchased with money! You have neither part nor portion in this matter, for your heart is not right in the sight of God. Repent therefore of this your wickedness, and pray God if perhaps the thought of your heart may be forgiven you."
There is no cost of money for the gift of salvation and the power of the Holy Spirit.  That is why it is a gift, however as followers of Christ we should be salesmen.
Quite a few years ago I obtained a part-time job selling Cutco cutlery because the job I did have cut my hours due to slow business.  I have also had many other sales positions since then and have found that I really do enjoy sales.  If anyone were to ask me what the most important rule in sales is, I would say this:
You need to believe in the product you are selling.  If you don't think it is the greatest product in the world, your audience will not believe they need it.
I believe that the same principle applies to our Christian walk.  Why would anyone want anything to do with Jesus unless they can see why they need Him through how you live?  Do you live your life in Christ with love, joy, peace, forbearance, kindness, goodness, faithfulness, gentleness and self-control?  These are the amazing features of a brand new life in Christ that can be yours today…for free!  Okay so you might think that last sentence is a little corny, and it is, but that's who I am.  Corny or not, it is true.  Let us take just one of those fruits  of the Spirit and examine it.  Peace.  A lack of peace is why so many people resort to drugs and alcohol.  If they see you with peace in your life, without the use of a harmful substance, you can be assured they will be interested and more open to hearing about Jesus, which brings me to my next point.
Another important part of sales are testimonials.
Just about any good salesman will not only tell you about how great a product is, but they will tell you how it has helped them or someone else they know.  Most sites that sell anything have a section for customer reviews.  It is an area where customers can give a testimony about how the product has drastically improved their quality of life.
Your testimony can be a powerful weapon.
Rev. 12:10-11 "Then I heard a loud voice saying in heaven, "Now salvation, and strength, and the kingdom of our God, and the power of His Christ have come, for the accuser of our brethren, who accused them before our God day and night, has been cast down. And they overcame him by the blood of the Lamb and by the word of their testimony, and they did not love their lives to the death."
In our young adult's group last month, I told everyone to prepare a testimony to share at our next meeting in May.  We are going to limit it to 5 minuets.  I know that there may be times where a longer testimony is appropriate but when doing public evangelism on the street, park or busy thoroughfare, you will want an abbreviated version that still packs a punch.
A testimony should consist of three simple parts:
Before – Your life before Christ.
Realization – What made you realize you needed Him and how did it happen?
After – How has following Christ made your life better?
Even if you are a seasoned evangelist, it is always good to look back and see all the amazing things that God has done for you.  Every situation in your life (good or bad) can become another story in your testimony of how God has saved and delivered you.  Everyone has a testimony!